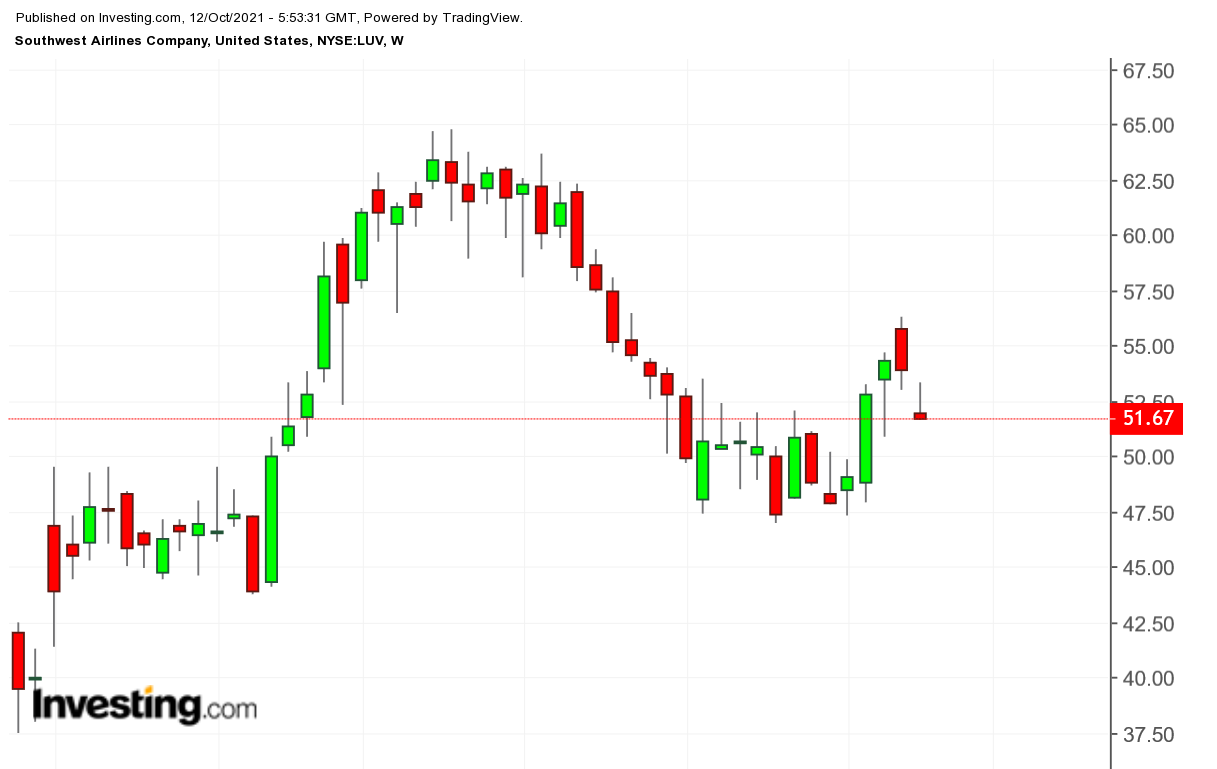 One of the most popular reopening deals, airline stocks have lost their charm this year after a strong rebound since the March 2020 slump.
The US Global Jets ETF (NYSE 🙂 is down more than 13% since its high in March, despite clear signs of strength in US domestic travel. On Wednesday, Delta Air Lines (NYSE 🙂 – the first major airline to publish earnings – is expected to report its first profitable quarter after suffering heavy losses during the pandemic.
American Airlines (NASDAQ :), which is the worst hit among US operators, could report another small loss when it reports next week. On the surface, it looks like good news that airlines are rebounding solidly as their cash flows improve and more people take flights after a long pandemic hiatus.
Despite this rebound, there is little evidence that lucrative business travel is recovering as quickly as airline CEOs had hoped. The next stage of growth, which depends on the resumption of international travel and business, still faces a variety of uncertainties as new flavors of COVID emerge and companies seek to cut costs. This unevenness in travel recovery is the main reason investors stay on the sidelines.
Delta told investors in July that business travel will rebound to 60% of 2019 levels through September, up from 40% in June and 20% in March. But that equation may have changed dramatically since the delta variant of COVID-19 arrived this summer, forcing many countries to impose bans and extend work from home policies.
Domestic airlines are more attractive
A Bloomberg survey of 45 large companies in the US, Europe and Asia shows that 84% plan to spend less on travel after the pandemic. The majority of respondents who cut their travel budgets see cuts between 20 and 40%, with around two in three cutting both internal and external face-to-face meetings. The simplicity and efficiency of virtual software, cost savings and lower CO2 emissions were the main reasons for the cuts.
Due to a slow recovery in business travel, many analysts see little value in top airline stocks, including Delta and American Airlines. Instead, they recommend small airlines that have robust local coverage.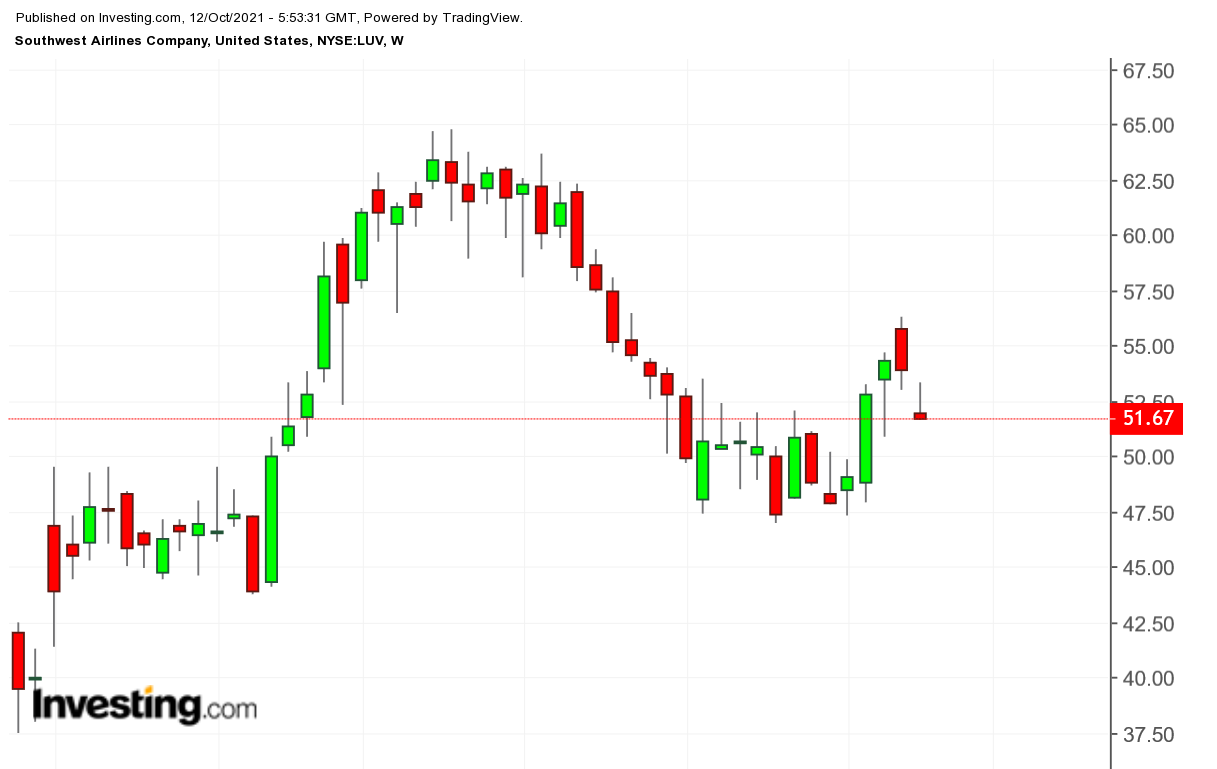 Barclays analyst Brandon Oglenski said in a note last week that low-cost airlines are a safer game in the current environment. The bank upgraded Southwest Airlines (NYSE 🙂 from equal weight to overweight and raised its price target on Southwest from $ 64 to $ 75 per share. The new target is 38% above where the stock closed on Friday.
"Southwest offers long-term investors a strong balance sheet, a favorable order book at Boeing (NYSE 🙂 and a historically profitable business model. We see the company using low-cost Boeing MAX 737 shipments to complete the network expansion that was delayed prior to the pandemic due to the MAX grounding. "
Bottom line
The majority of airline stocks already reflect a strong rebound in domestic travel following the introduction of vaccines in the US. The next phase of growth depends heavily on the resumption of international and business travel.