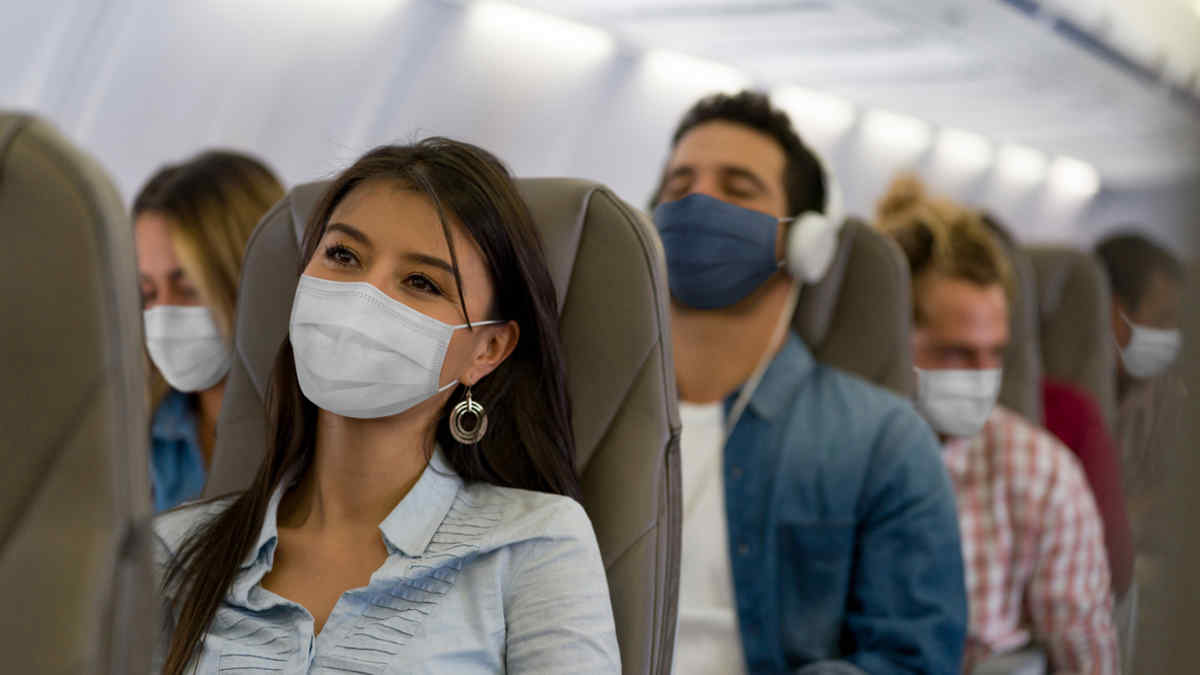 With COVID-19 vaccines rampant and companies wanting to safely resume travel, employers may wonder if they can need "vaccination records" – evidence of vaccination – before allowing employees to travel to work.
"It is legal to only ask for proof of vaccination for COVID-19," said Mark Phillips, an attorney with Reed Smith in Los Angeles. All follow-up questions, e.g. For example, why an unvaccinated employee was not vaccinated could provide information about a disability and would be covered by the Disabled Americans Act (ADA) and other labor laws that require such testing to be "job-related and consistent with business." Need."
Phillips said employers should generally avoid asking workers to disclose medical information in addition to proof of vaccination. Employers should also continue to consider whether business travel is necessary or whether alternative arrangements can be made for face-to-face meetings.
Legitimate business reason
Although many companies do not require a vaccination, employers should have a plan in place in case travel agents or business partners need a vaccination. What if a seller has to travel and certain airlines and hotels require customers to provide proof of vaccination? What if event venues require all contractors to be vaccinated?
Employers need to consider how industry rules, as well as federal, state and local mandates, affect business travel for vaccinated and unvaccinated employees, said Stephanie Rawitt, an attorney at Clark Hill in Philadelphia. Can the employee perform the essential functions of the job? Are there any alternatives to travel?
"Create clear, transparent guidelines to set expectations," Rawitt said.
Employers can require or require employees to provide proof of vaccination if there is a legitimate business reason to do so, said Alexa Miller, an attorney at Faegre Drinker in Florham Park, New Jersey. You may need to know vaccination status in order to plan essential business trips and prepare for quarantine requirements upon arrival or return from travel, she noted.
When employers mandate a COVID-19 vaccination, they must take reasonable precautions for workers with underlying medical conditions that prevent them from receiving the vaccine. Similarly, Title VII of the Civil Rights Act of 1964 requires employers to make reasonable provision for workers who have sincere religious objections to receiving a vaccine.
Without medical or religious exemption from compulsory vaccination, an employer can have different policies for vaccinated and unvaccinated workers. "But employers should be very careful with such an approach and seek legal advice beforehand," said Phillips.
Keep up with the tour guide
When employers are planning a work trip, they should review COVID-19 rules in the jurisdictions where their offices are located as well as the places employees will visit, said Lauren Leyden, attorney at Akin Gump in New York City.
Creating travel policies that are in line with federal, state, and local guidelines can be difficult because the rules change frequently and can vary from place to place.
"Travel restrictions are loosening more domestically than internationally," noted Leyden. For domestic travel, the U.S. Centers for Disease Control and Prevention (CDC) have stated that fully vaccinated people do not need to be tested for the coronavirus before or after a trip, or in isolation on their return. The agency also recommends that unvaccinated people do not necessarily travel. If they have to travel, unvaccinated people should continue to receive COVID-19 tests before and after travel, as well as self-quarantine on return, according to the CDC.
Whether or not vaccinated, the CDC recommends that all travelers continue to take certain precautions to protect others, such as: B. wearing a mask in public as well as on trains, planes and buses. Stay 6 feet from people who do not travel with them; and wash your hands frequently or use hand sanitizer that contains at least 60 percent alcohol.
"One of the big frustrations is that there isn't a single model," Leyden said, noting that state and local laws can vary significantly.
For example, New York has developed the Excelsior Pass, an app that allows people to digitally store and share vaccination records. "Companies and venues can scan and validate your passport to ensure you meet any COVID-19 vaccination or testing requirements for entry," the New York State website reads.
However, the governors of Arizona, Florida and Texas want to ban companies from requiring vaccination records. For example, Arizona Governor Doug Ducey issued an executive order prohibiting state and local government agencies from requiring proof of vaccination. "Companies that contract with the state to provide services to the public are also unable to request documentation," said the governor's office. However, private companies are not prohibited from requesting proof of vaccination "in order to provide services or to facilitate entry".
Leyden said employers should not only think about whether they can, but also whether they should need vaccination records. Vaccination status may not be a legal issue under the quarantine and testing requirements of a jurisdiction.
"If there is no difference between vaccinated and unvaccinated travelers, what is your legitimate business reason for asking?" The best way to set guidelines is to base them on applicable laws and clearly explain to employees the rationale for the guidelines, Leyden recommended.
She cautioned against a static guideline as recommendations and requirements change. "We'll see more changes over the next few months, so it's important to be flexible and check back in."
Testing and quarantine
Some places, such as B. Los Angeles County, require travelers to self-quarantine if they are not fully vaccinated and have traveled outside of a certain geographic area. Los Angeles health officials also recommend that unvaccinated individuals be tested for COVID-19 prior to travel.
Should an employer pay for the test and isolation time? "If travel were required by the employer, the prudent and prudent approach to any self-isolation after travel would be to compensate for that time," Phillips said.
Miller noted that state or local law may give employees the right to paid vacation if they are unable to telework when they return from travel because of the need to quarantine or isolate them as a result of recommendations from health officials.
"When there are no statutory rights to paid vacation, employers should be flexible and allow workers to take paid time off rather than hiring them," she suggested.
Employers should remind workers traveling on business to continue to follow state and local health guidelines and CDC recommendations, she said. "We don't want COVID-19 vaccine passports to create a false sense of security that mitigation measures are no longer necessary."