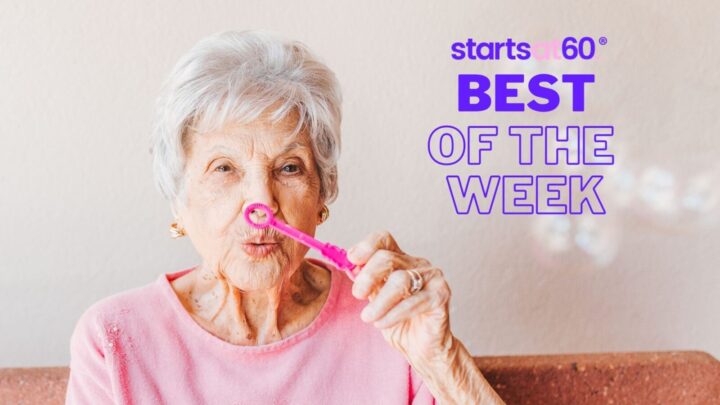 The best of the week for launches at 60 news and media
It's been a big week for the news and media. First, the Rolling Stones Greatest Songs of All Time list has been released with some changes to the songs above! Just look!
Queen Elizabeth's granddaughter, Princess Beatrice, welcomed her first child, a little girl who put a smile on all of our royal lovers. Read the whole story here
Tributes poured in for former Liberal Party President and Carlton boss John Elliott, who died on Thursday. John played a tremendous role in both football and politics for many decades. More about the death of John Elliott here.
Elsewhere, the Starts at 60 Marketplace kicked off a huge spring sale full of bargains! Find out which discounts you can pick up here.
Have you had a tough run since menopause? We looked at 5 of the most common postmenopausal problems women experience and how they can be treated or managed. We also asked our community members to share their experiences with menopause. Read all about it here. And come to this topic in our official Facebook group Starts at 60 here.
Our favorite blog this week was this really hilarious article by Mary McGrath about how she had to put up with her body, including her droopy eyes, lowered voice, ever-growing ears, and knees like rusty door hinges. So funny! Read it here.
And for a bit of light entertainment, enjoy this Tiktok video that shows an Australian grandmother going viral for her simple laundry hack for folding a fitted sheet.
The best of the week for launches at 60 Marketplace
It's spring sale on the Starts at 60 Marketplace and oh boy, we've got some hot deals for you! With up to 50% discount on the entire website *, we have so many products on offer that you are sure to find a bargain. Why not start your Christmas shopping early or find something for yourself!
Check out our hottest deals below.
Up to 50% discount on women's fashion

Up to 50% discount on women's shoes

Up to 65% discount on bed linen

Up to 50% discount on towels

Up to 30% discount on health and well-being